Solution Comparison
Brinqa vs Kenna Security
See why customers choose Brinqa over Kenna Security to manage cyber risk across their attack surface.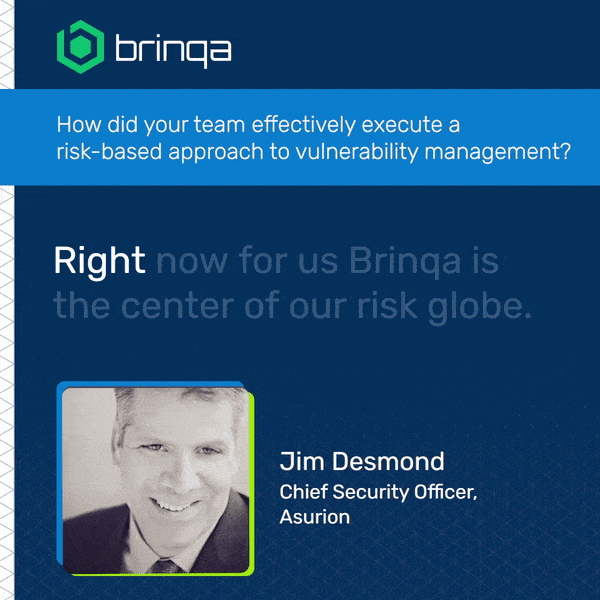 Feature Comparison
Brinqa
✅  Full attack surface coverage that spans all security tools (infrastructure, AppSec, cloud security & more)
✅  Easily connect to hundreds of data sources to leverage the tools & systems you're already using
✅  Builds custom data connectors for free
Kenna Security
❌  Doesn't incorporate security findings outside of traditional infrastructure
❌  Lists less than 60 data connectors on their website
Brinqa
✅  Risk scores are transparent and personalized to your business
✅  Transforms how your organization prioritizes risk with scores that incorporate business context
✅  Remediation prioritization your stakeholders trust
Kenna Security
❌  One-size-fits-all risk scores don't reflect your business priorities
❌  Stakeholders question risk scores and don't take action
Brinqa
✅  Brinqa automatically creates remediation tickets, assigns ownership, track SLAs & groups vulnerabilities for faster remediation
✅  Bi-directionally syncs with dev/IT project management tools (Jira, ServiceNow, etc.) for closed loop remediation tracking
Kenna Security
❌  No automated remediation. For each issue, you must right click to create a remediation ticket.
Brinqa
✅  Personalize to audience (Executive, IT/Dev remediation owner, security)
✅  Data from entire attack surface is available (infrastructure, AppSec, cloud security & more)
✅  Highly configurable to easily customize dashboards & reports
Kenna Security
❌  Lacks customization & no business context for executive audiences
❌  Limited data provides narrow view of attack surface
Brinqa
✅  Provides a unified asset inventory that consolidates and reconciles multiple data sources to improve security control coverage and establish definitive asset ownership
✅  Supports 3x more data sources across wider range of categories including infrastructure, AppSec & cloud security tools
Kenna Security
❌  Poor attack surface coverage and data accuracy problems that limit usefulness
❌  Supports fewer data sources & is slow to add new ones
Experience the Brinqa Difference
Talk to one our experts and see why people choose Brinqa over Kenna Security.
By leveraging Brinqa, we achieved a 90% reduction in critical vulnerabilities and a 75% reduction in high vulnerabilities!
Global Commercial Insurance Provider

Managing cyber risk for industry leaders worldwide