Brinqa Makes Built In's 2023 Best Places to Work
Feb 01, 2023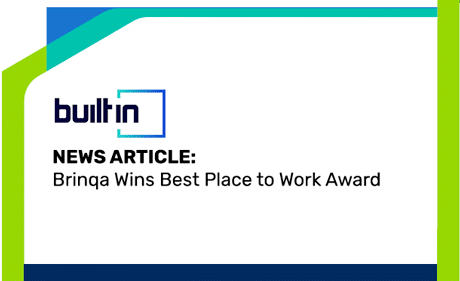 Brinqa™, a leader in cyber risk management, today announced it has made Built In's 2023 Best Places to Work in Austin. The annual program honors companies, from startups to enterprises, in large tech markets across the U.S.
"Being a 2023 Best Places to Work in Austin winner is an honor for everyone at Brinqa," said Amad Fida, CEO and co-founder of Brinqa. "It reflects our unwavering company-wide commitment to bringing our customers the most innovative solutions for managing cyber-risk across their attack surface and security programs. We have built a fast-growing team of talented professionals with the singular goal of helping Brinqa customers to prioritize and take precise action on the risks that matter most to their business."
Built In determines the winners of Best Places to Work based on an algorithm using company data about compensation and benefits. To reflect the benefits candidates are searching for more frequently on Built In, the program also weighs criteria like remote and flexible work opportunities, programs for DEI and other people-first cultural offerings.
"It's my honor to congratulate this year's Best Places to Work winners," says Sheridan Orr, chief marketing officer of Built In. "These exemplary companies understand their people are their most valuable asset, and they've stepped up to meet the modern professional's new expectations, including the desire to work for companies that deliver purpose, growth and inclusion. These winners set the stage for a human-centered future of work, and we can't wait to see that future unfold."
ABOUT BUILT IN
Built In is creating the largest platform for technology professionals globally. Monthly, millions of the industry's most in-demand professionals visit the site from across the world. They rely on our platform to stay ahead of tech trends and news, learn skills to accelerate their careers and find opportunities at companies whose values they share. Built In also serves 2,000 customers, innovative companies ranging from startups to those in the Fortune 500. By putting their stories in front of our uniquely engaged audience, we help them hire otherwise hard-to-reach tech professionals. www.builtin.com.
ABOUT BRINQA
Brinqa is the only company that orchestrates the entire cyber risk lifecycle — understanding the attack surface, prioritizing vulnerabilities, automating remediation, and continuously monitoring cyber hygiene — across all security tools and programs. Brinqa Attack Surface Intelligence Platform is the source of truth for cyber risk. It empowers organizations to elevate the security conversation, hold risk owners accountable, identify security control coverage gaps, and manage and track all vulnerabilities in a single platform. Based in Austin, Texas, Brinqa is backed by Insight Partners.
Brinqa Contact:
Kevin Flanagan
+781-281-8092
kevin.flanagan@brinqa.com
Related resources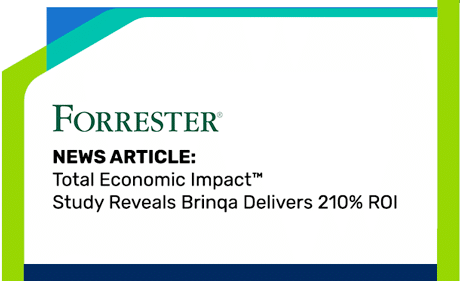 Total Economic Impact™ Study Reveals Brinqa Delivers 210% ROI
Learn More