Digital Defense's Frontline SaaS Platform is the only vulnerability management solution that digitally audits hosts, reconciles assets (helping to minimize duplicates or unknown), prioritizes vulnerabilities, and automates workflow across the hybrid network to make better risk management decisions, faster. Digital Defense's Frontline Vulnerability Manager™ (Frontline VM™), and Brinqa streamline remediation efforts offering a way to automate your workflow process of identifying hosts, scanning for known vulnerabilities and risk of hosts.
As a member of the Brinqa partner program, Digital Defense will work with Brinqa Risk Platform to enable real-time assessment, host analysis and policy-based mitigation of endpoint security risks. This includes the ability to perform the following functions: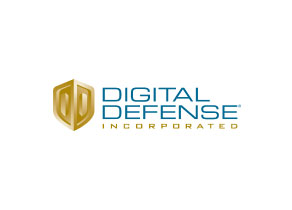 ---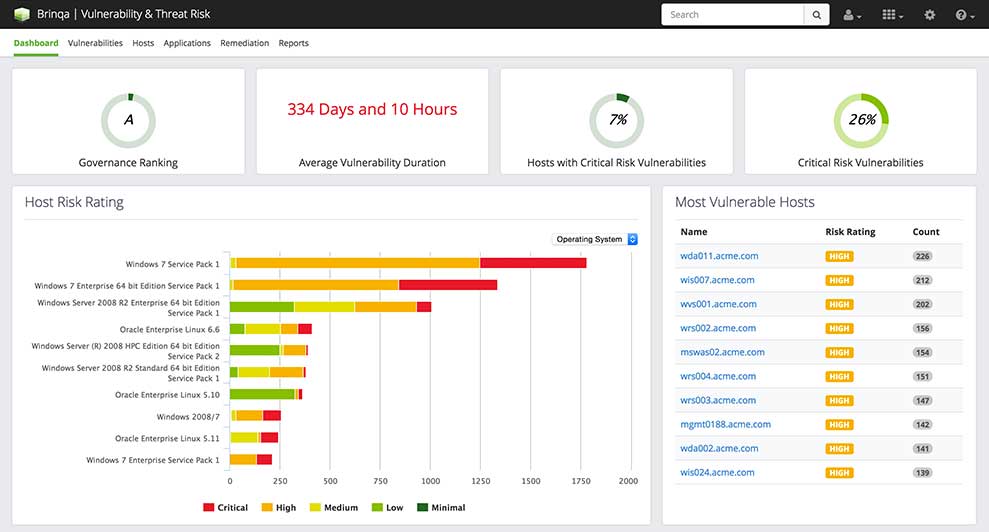 Complete and accurate detailed analysis of devices on network via integration
Security teams that function in isolation from the business they support run the risk of spending valuable time, money and human resource in addressing seemingly critical problems that may have minimal impact to business. The integrated solution puts an emphasis on representing goals, mandates and composition of the business being evaluated and factoring in this information during risk analysis. This encourages identification and resolution of threats that have the most significant impact to business.
---
Automate the process to correct inaccuracies of your CMBD or asset tracking platform.
Sending Brinqa results of a scan, identifying critical vulnerabilities that exist and helping to prioritize and categories risk and critical assets for reconciliation and remediation of vulnerabilities.
Using Frontline VM empowers users to correlate, analyze and prioritize vulnerabilities within a constantly changing environment and be proactive against new breaches that are introduced every day. The integrated solution automatically operationalizes the information to evaluate the security posture of the organization on a continuous basis. Brinqa continuously uses this criteria to factor the risk rating module for your enterprise.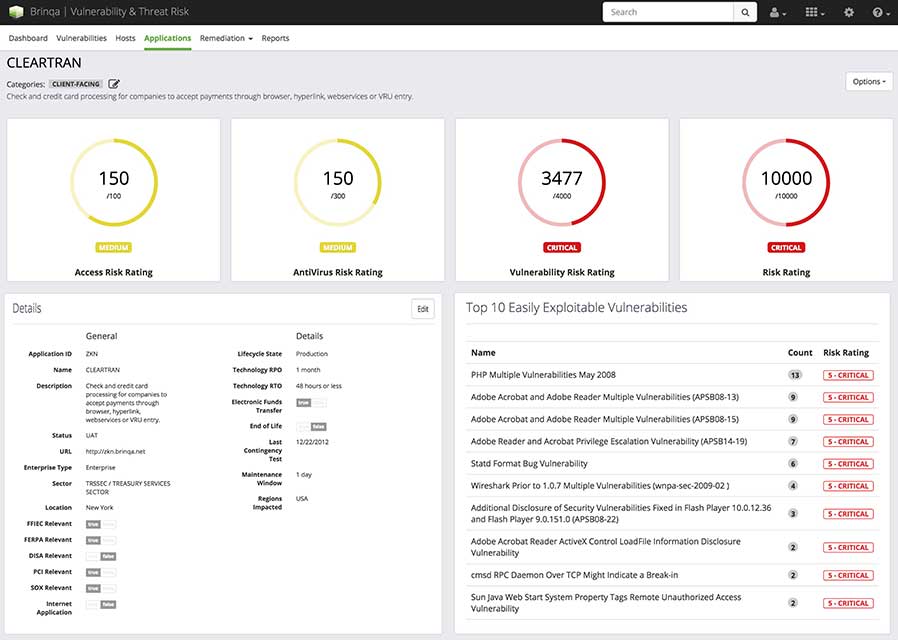 ---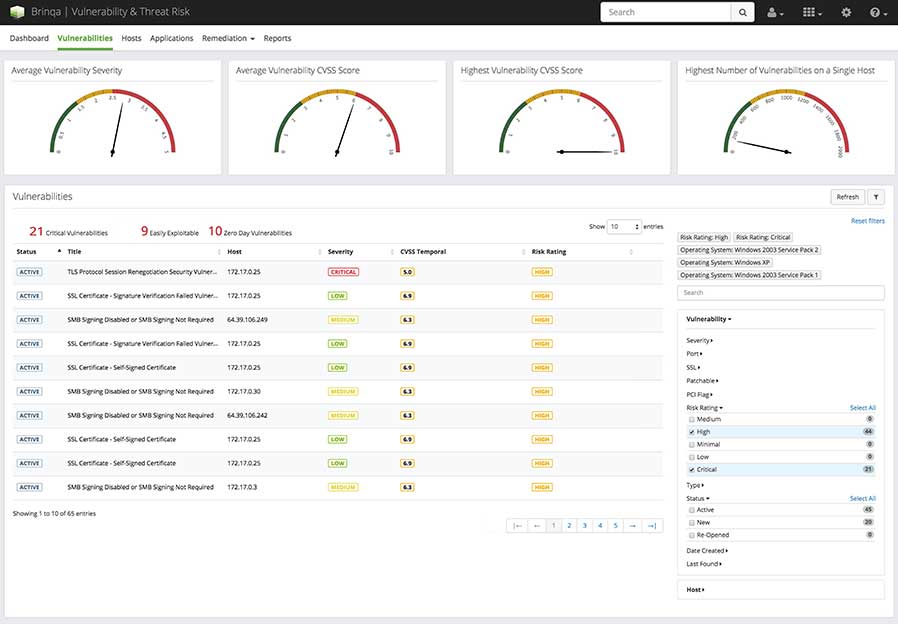 Deliver an effective path to remediation
To effectively execute against risk to improve the organizational risk posture, remediation efforts must be identified and prioritized. Combing Digital Defense's remediation plan recommendations with Brinqa's rule based ticketing engine to manage remediation efforts with built in Brinqa workflows will reduce time to identify what assets are vulnerable accurately and yield a complete inventory of vulnerabilities helping to produce a concise and actionable remediation plan.
---
Communicate, collaborate and transform
A critical goal of efficient vulnerability management is to facilitate the remediation of prioritized threats. Advanced vulnerability grouping for ticket consolidation, built-in Brinqa workflows and integration with common IT service management systems (e.g., ServiceNow, JIRA, etc.) provide an easy path from identification and prioritization to remediation. Integration with vulnerability definition, classification and intelligence frameworks provides useful instruction about how to remediate vulnerabilities. Closed-loop validation ensures that remediation efforts are tested and evaluated accurately.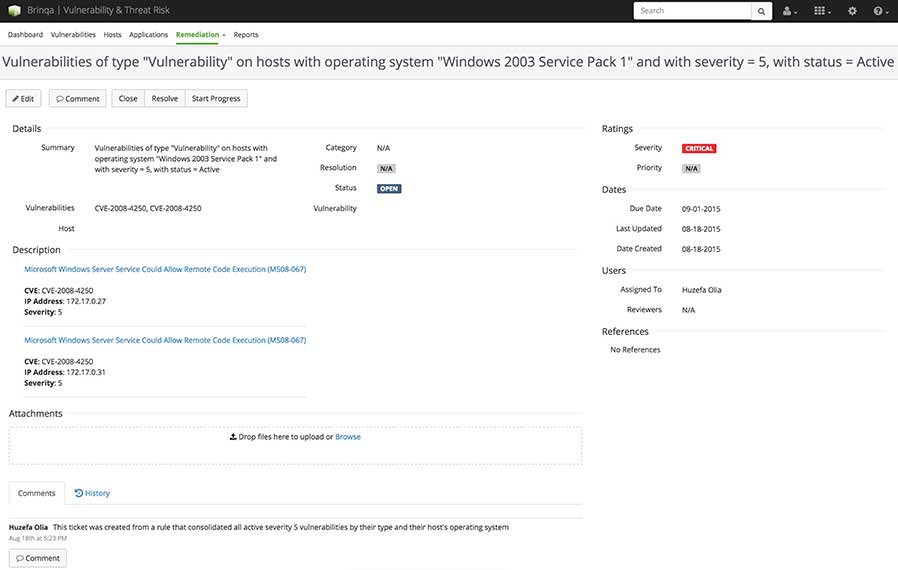 ---
About Digital Defense
Founded in 1999, Digital Defense, Inc. is an industry recognized provider of security assessment solutions, helping organizations defend data and protect brands. The company's Frontline.Cloud™ suite of solutions is underpinned by innovative, patented technology, complemented with unparalleled service and support, while its security awareness training promotes security-minded behavior. The company has been designated Best Scan Engine by Frost & Sullivan and ranks #16 in Cybersecurity Ventures' World's 500 Hottest Cybersecurity Companies.