On-Demand Webinar
Reframing Risk Prioritization
In March 2023, Brinqa shared the stage with other cybersecurity experts during a live panel to share insight into how to more effectively prioritize cyber risk leveraging business context. In this webinar, they covered:
💥 Why is business context so important?
💥 How do you gather & leverage it effectively?
💥 How can it help make reporting more impactful?
You can watch the full recording below.
Here are free resources you can use to start prioritizing risk with business context (see 19:25 in the video below for suggestions from the creators on how to use them).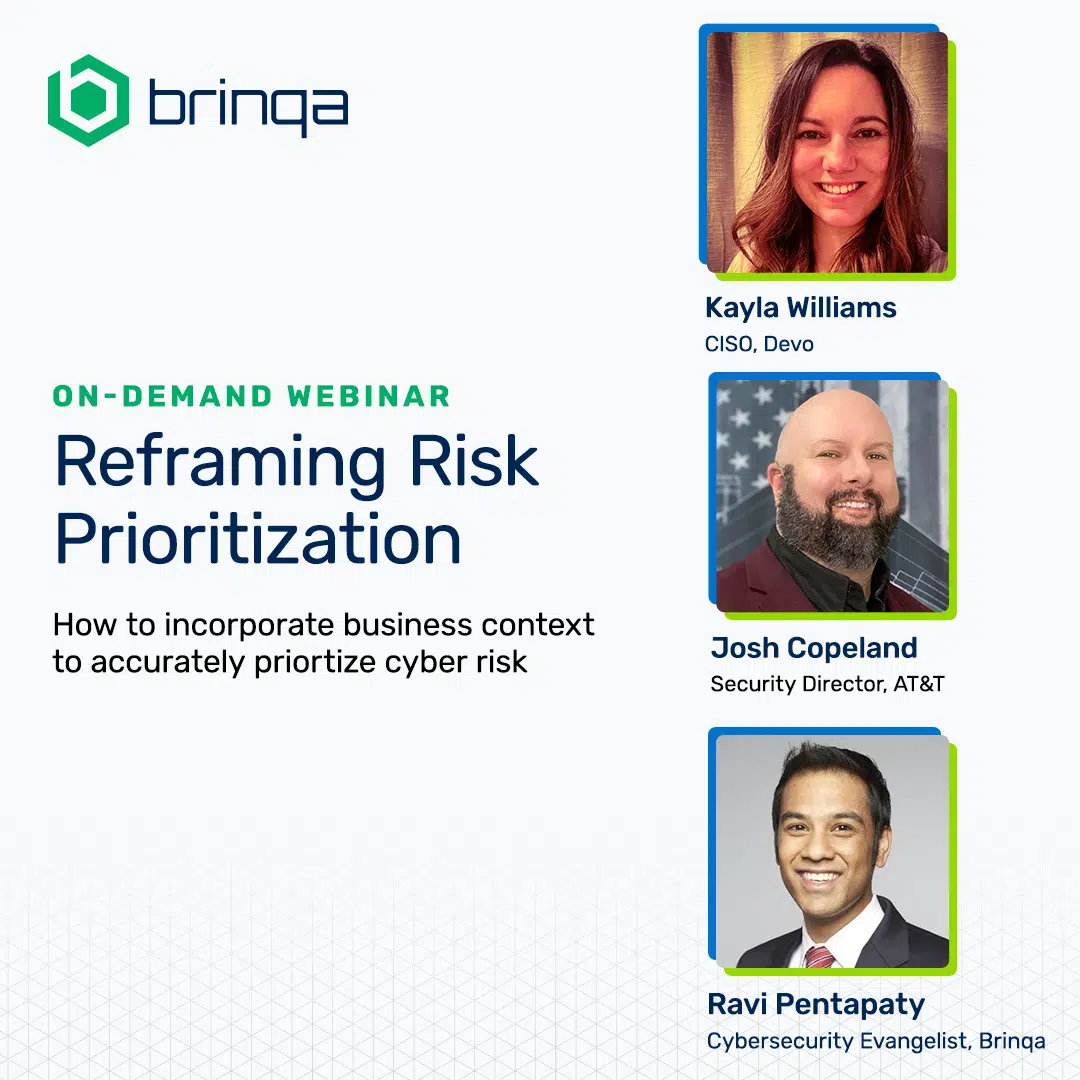 Ready for a Demo?
Experience the power of Brinqa through a demonstration and discover unparalleled risk visibility, prioritization and improved security posture within minutes.
Request a Demo