Using Brinqa to Improve Application Security and Reduce Risk.
This case study describes the implementation of the Software Development Lifecycle (SDLC), tied to a risk analysis view, using Brinqa technology. As a result, the Depository Trust and Clearing Corporation (DTCC) achieved improved application security risk and SDLC governance.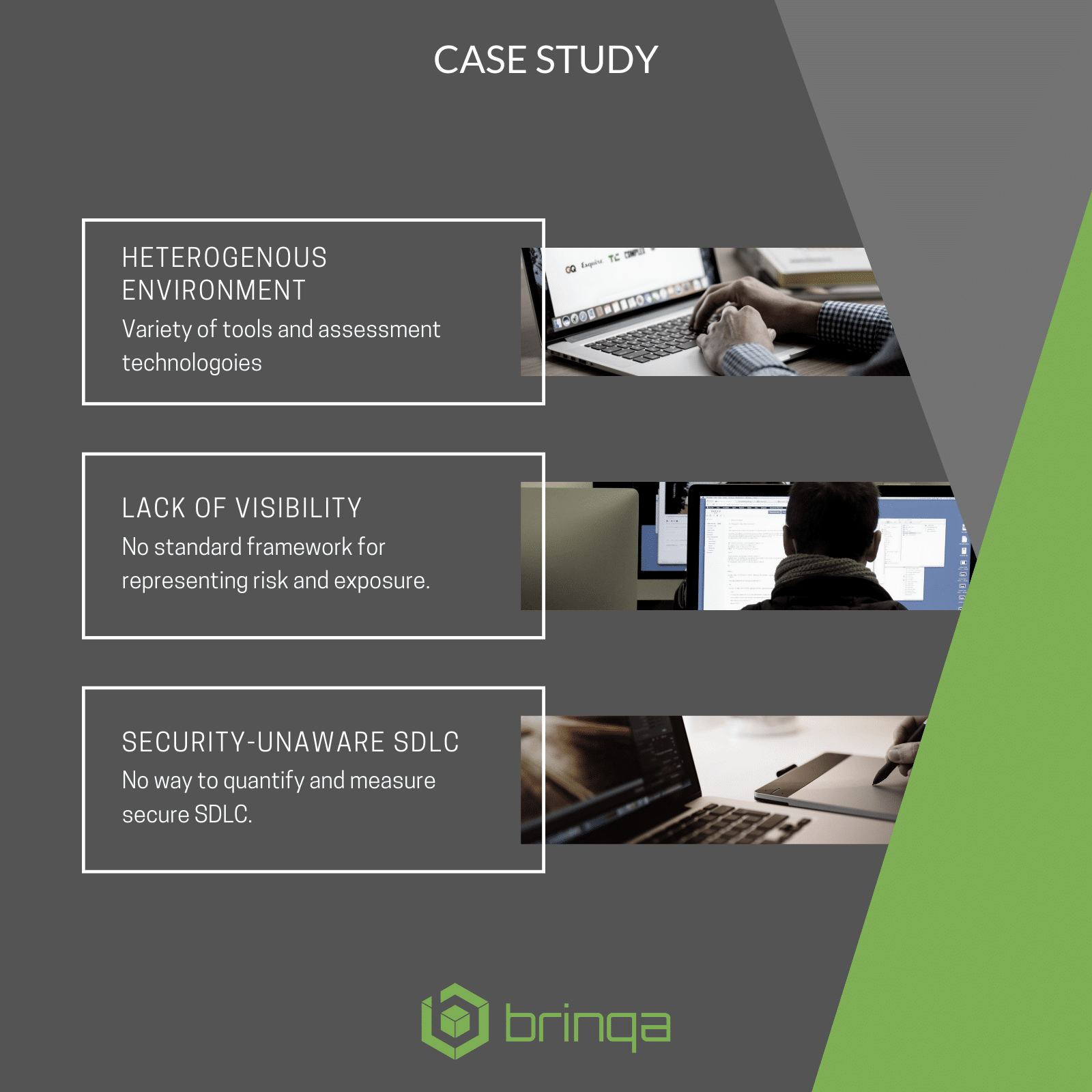 VIEW PDF
Highlights
Automated SDLC process with criteria defined by quantitative modeling to determine application lifecycle state.
Capability to measure the trends of application risk scores with a data warehouse.
Customized visibility for business owners and senior management of application risk, tailored to their specific needs.
Prioritization of the issues by risk to the organization.
Consistent and clear information on risk posture.
Effective and efficient resource utilization.
Ability to predict and respond to threats.
Automated, relevant and efficient risk assessments.