The knowledge graph for cybersecurity.
The Cyber Risk Graph is a real-time representation of an organization's infrastructure and apps, delineation of interconnects between assets and to business services, and knowledge of overall cyber risk.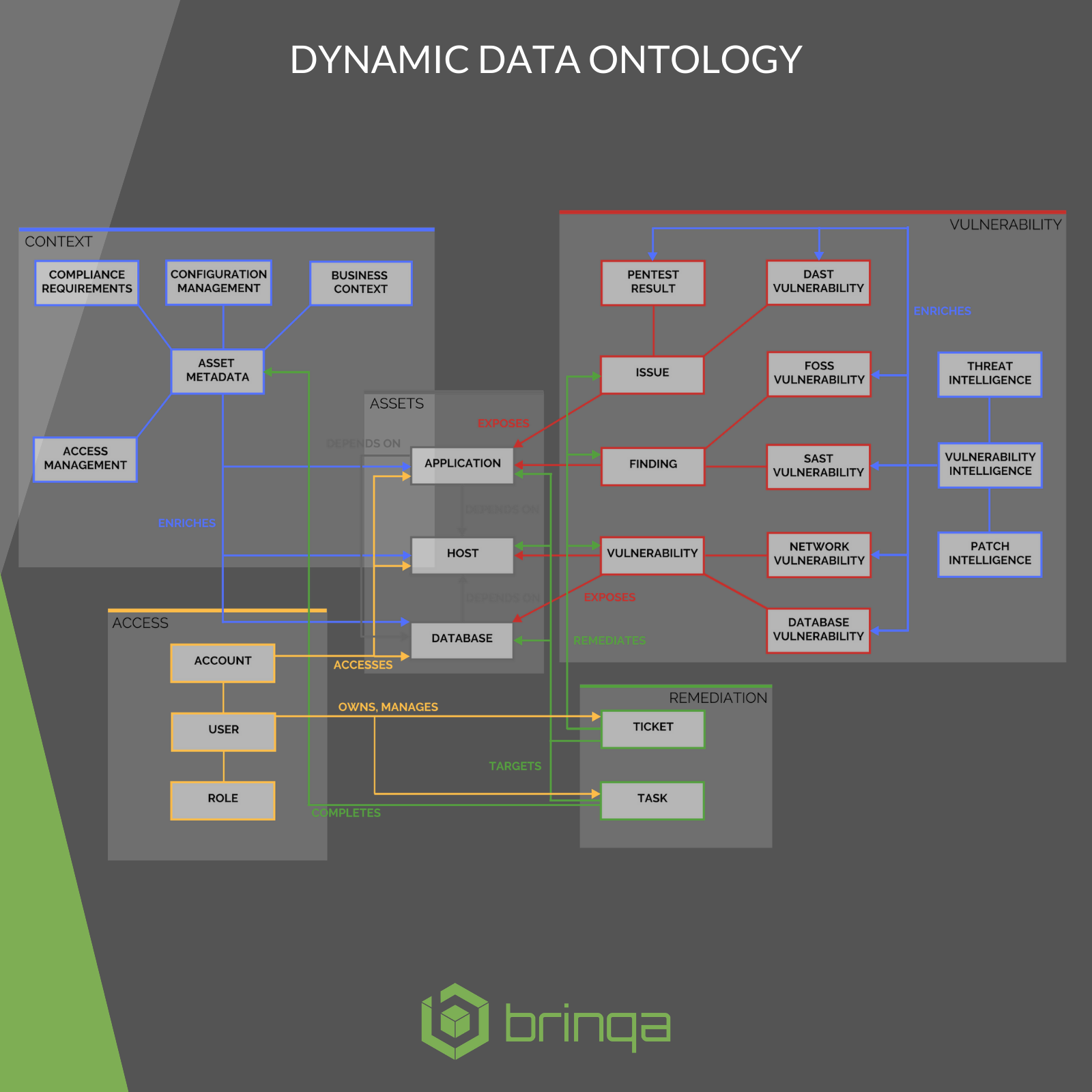 VIEW PDF
Highlights
CONNECTS EVERYTHING  — links all relevant cybersecurity information into a uniform, easy to query risk model by connecting with disparate data sources within and outside your organization.
STANDARDIZED CYBERSECURITY ONTOLOGY — provides a common framework and language for all cybersecurity data, creating a medium where any system or process may be integrated and enabled for risk analysis and management.
EFFECTIVE, INFORMED ACTIONS — develops and applies the knowledge necessary for informed cybersecurity decisions; while identifying and enabling the most effective and efficient actions that improve security posture.
COMPLETE VISIBILITY, CONSTANT COMMUNICATION — promotes transparency by providing risk visibility into every connected technology, program, process and tool; and by effectively engaging and communicating with all stakeholders.
FUTURE PROOF — Evolves with your technology infrastructure and InfoSec programs and mandates; to represent and address the unique cybersecurity needs of your organization.