Originally presented at the Qualys Security Conference is Las Vegas on Oct 19, 2017
In this session we discuss how Brinqa customers are creating a new breed of cyber risk intelligence programs by making Qualys vulnerability management a central focus of their efforts. These programs take vulnerability management effectiveness to a new level, by introducing automation at every step of the process – whether it is integration and correlation of data from multiple sources, prioritization of vulnerability and asset risks, creation and management of tickets based on optimal remediation strategies, or representation and distribution of real-time metrics and KPIs.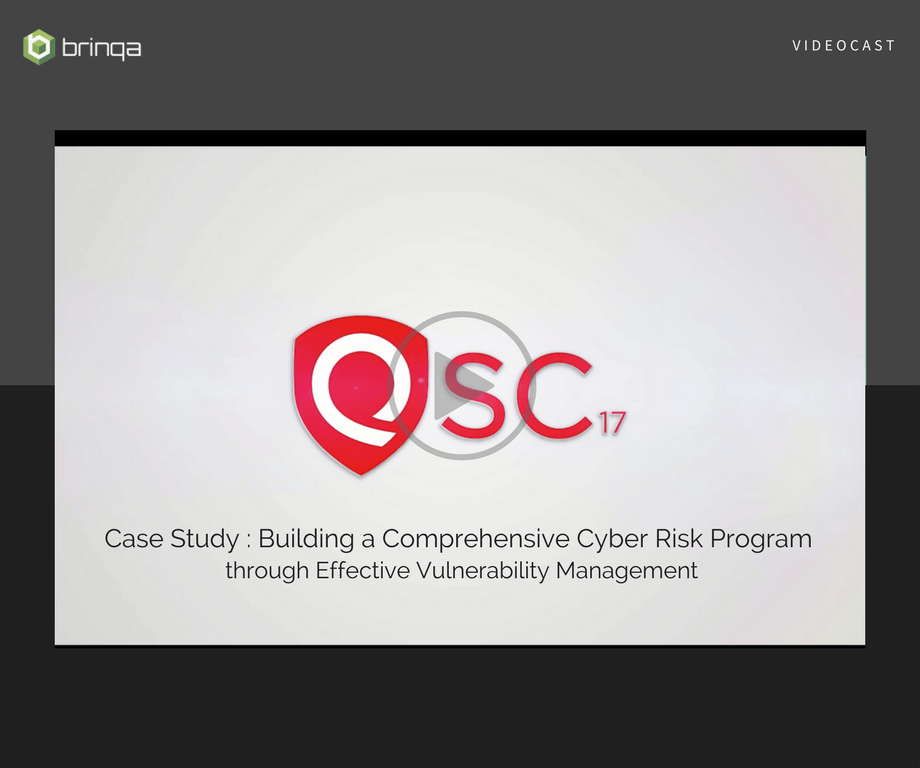 Examine critical questions of vulnerability risk
Going beyond the basics in vulnerability management
Integrate security tools and processes
Springboard to wider cyber risk management
Processing...