Standardize application testing across diverse software environments and automate the process for prioritizing and fixing the most critical issues at every stage of the SDLC.
To evaluate application risk effectively organizations must analyze information from various application assessment and monitoring tools and programs - SAST, DAST, IAST, SCA, Penetration Testing - effectively and with the knowledge of how these applications support and impact business functions. Brinqa Application Risk Service provides a comprehensive application security data ontology to automate normalization, correlation, and, analysis of data from disparate application testing tools and programs.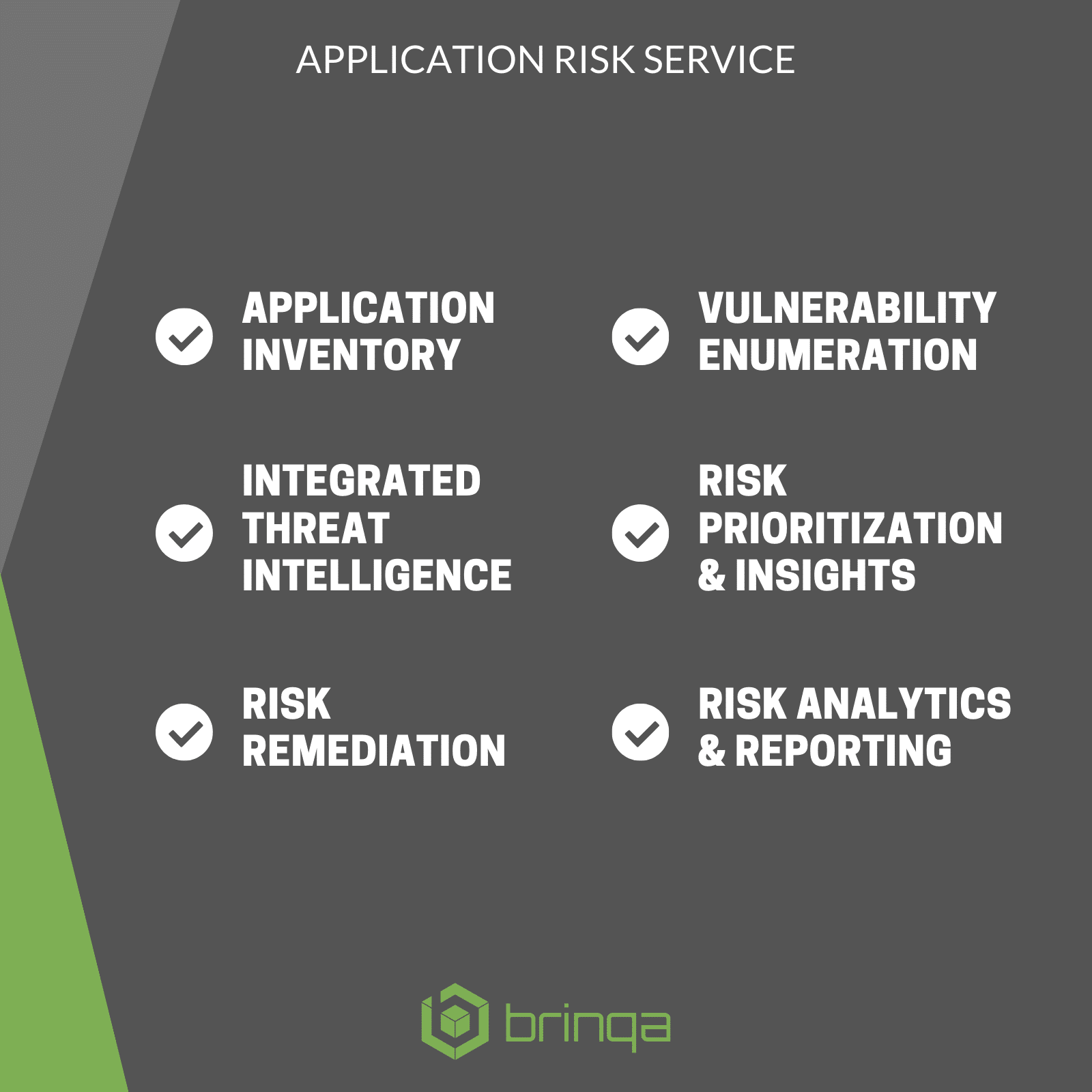 VIEW PDF
Highlights
Establish a context-rich application inventory that highlights the most critical applications and associated IT infrastructure on which they depend.
Connect, model and analyze results from static, dynamic, and penetration code testing with open source dependencies to derive knowledge-driven cyber risk insights.
Apply cyber risk insights within secure SDLC governance process to determine whether to advance code through the SDLC process.
Prioritize, remediate, and communicate the most at-risk applications based on a holistic view of application risk , context and threat data.
Establish best practices and training for developers based on cyber risk insights.
Holistic view of application security across an organization.