Connects, models and analyzes all relevant security, context and threat data.
To effectively protect against existing and emerging threats, security teams must understand and acknowledge the new and expanded scope of modern vulnerability management. Brinqa Vulnerability Risk Service focuses on critical risk functions to deliver true cybersecurity to organizations. The solution uses a risk-based approach to model program scope and context by mapping relevant assets, their dependencies and ownership. It identifies and communicates critical assets in the organization and their impact to business and consolidates vulnerability, threat and asset data from all relevant sources, resolving conflicts or redundancies, and representing data on a normalized scale.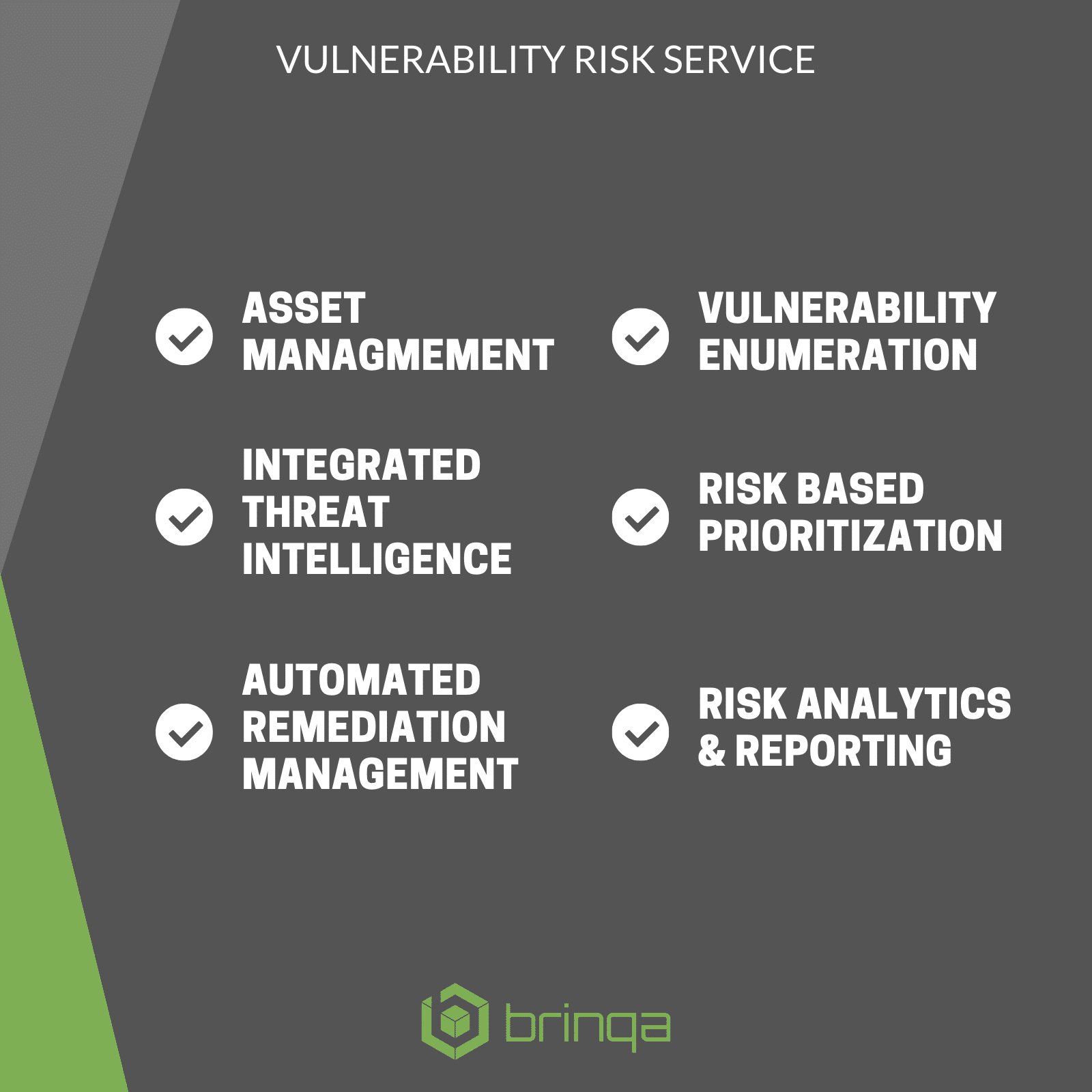 VIEW PDF
Highlights
Intelligently connect vulnerability, asset and threat intelligence from all sources for complete visibility of cyber risk.
Prioritize remediation to address the most exploited and prevalent vulnerabilities that have the biggest impact to your business.
Eliminate the noise of false positives with a view of all vulnerabilities relative to the magnitude of the threat.
Automate risk-aware, closedloop remediation of vulnerabilities at scale through creation, tracking and escalation of tickets.
Narrow communication gaps across teams with a common model and language for prioritizing and remediating vulnerability risk.
Communicate real-time program metrics and risk indicators to all key stakeholders.