EBOOK
Risk-Centric Cybersecurity Management
Cybersecurity programs that put risk at the core realize tangible benefits. Core risk management principles such as creating value, being an integral part of the organizational and decision-making process, being systematic, processing accurate and extensive information, and continuously monitoring and improving are directly applicable to InfoSec programs.
Highlights
Identification of critical applications based on internal asset repository, business context and data lifecycle management.
Automated user task creation to complete missing business context and ownership information through business rules.
Evaluation of vulnerability risk scores based on severity, asset value, data context, threat intelligence as well business impact and compliance requirements.
Drastic improvement in remediation coverage of critical applications through automated workflows and actions.
Consistent ticket creation, ownership assignment, and SLA enforcement across multiple ITSM tools and remediation teams through automated rule-based ticket creation.
Real-time risk and performance reporting and monitoring for critical business functions,
services and assets.
Related resources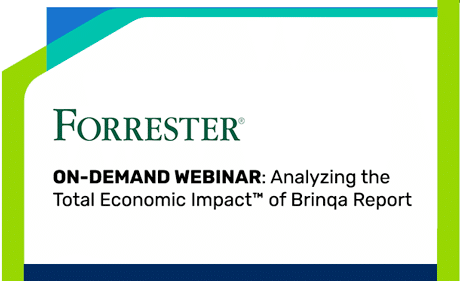 Analyzing The Total Economic Impact™ of Brinqa, featuring Forrester
Learn More