On-Demand Webinar
Risk-Based Vulnerability Management for Cloud Native Apps: A Comprehensive View
The transition from legacy software architectures and SDLC workflows to cloud native SaaS applications with CI/CD pipelines has cultivated an unprecedented change in enterprise IT development and security practices. Containerized images, Cloud VMs, orchestration platforms, and serverless functions are quickly becoming the standard among software ecosystems.
View our featured on-demand webinar, in which we discussed how Aqua Security and Brinqa unify premier vulnerability management technologies with unparalleled analytics and insight to help secure the cloud native technologies that drive your business forward.
Highlights
What artifacts are in your pipeline?
Are there any vulnerabilities or hidden malware associated with them?
Which risks do you prioritize for remediation, and how do you fix them?
Do you have risk visibility once something has been pushed to production?
Brinqa commissioned Forrester Consulting to conduct a Total Economic Impact™ (TEI) study and examine the potential return on investment (ROI) enterprises may realize by deploying Brinqa. The purpose of this study is to provide readers with a framework to evaluate the potential financial impact of Brinqa on their organizations.
The Total Economic Impact™ of Brinqa study revealed that organizations realize benefits of $4.05 million over three years versus costs of $1.31 million, resulting in a net present value (NPV) of $2.74 million and a return on investment (ROI) of 210%, with the Brinqa Platform paying for itself in less than six months.
View our on-demand webinar today, in which we welcomed the Lead Forrester Consultant for the study, guest speaker Mark Lauritano, who took a deep dive into the study's methodology, key findings, quantified results, and more.
Related resources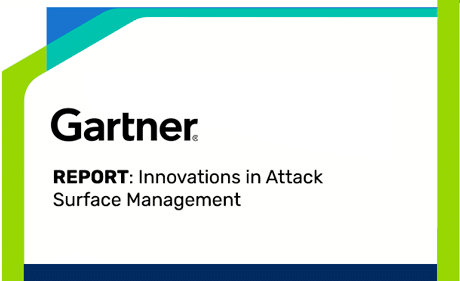 Innovations in Attack Surface Management: Gartner Report 2022
Learn More