Industry Report
The Total Economic Impact™ of Brinqa: A Forrester Study
The Total Economic Impact™ of Brinqa study revealed that organizations reduced cybersecurity risks substantially and increased efficiencies, including a 75% reduction in critical vulnerabilities, resulting in a 210% ROI.
Download the full report to learn more.
The study quantifies the benefits that businesses can
achieve through using Brinqa, including:
Reduction in business process interruption – 20% to 40% reduction in business process interruptions from security patching.
Material breach risk reduction savings – 13% to 15% decline in the likelihood of a breach.
Risk analysis efficiency gain – Automation of 30% to 50% of risk analysis processes.
Asset management efficiency improvement – Uncovering of 20,000 to 24,000 unnecessary device-based licenses.
Related resources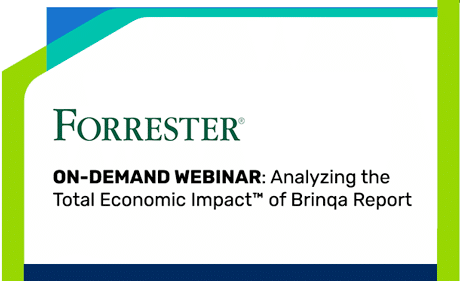 Analyzing The Total Economic Impact™ of Brinqa, featuring Forrester
Learn More