On-Demand Webinar
The Business Value & Benefits of Vulnerability and Asset Management, featuring Forrester
Highlights
The evolution of asset management.
Layers of security testing.
Cyber asset attack surface management.
Risk-based vulnerability management.
Organizations' digital transformation initiatives have created ever-growing complexity. There are simply too many devices and too many applications in an organization's infrastructure to be able to a meaningful asset inventory, much less keep everything patched and up to date. Given that software vulnerabilities are one of the leading attack vectors for external breaches, it's clear that security teams must stop struggling with spreadsheets and homegrown vulnerability management tools.
In this webinar, Forrester VP & Research Director Merritt Maxim discusses the current state of vulnerability management and the common challenges organizations face managing vulnerabilities and assets at scale. This session also highlights the value and benefits that security teams can realize from evolving their vulnerability management function into vulnerability risk management teams that can advise application, infrastructure, and business process owners how to best manage the risk of vulnerability exploitation and reduce overall cyber risks.
Related resources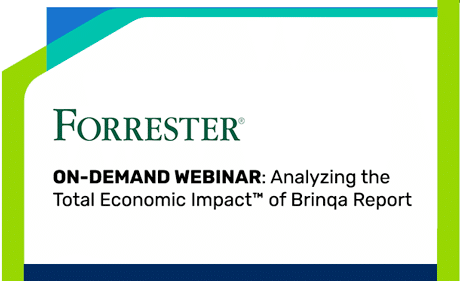 Analyzing The Total Economic Impact™ of Brinqa, featuring Forrester
Learn More