On-Demand Webinar
Building an Executive Cyber Risk Dashboard w/ Brinqa & Slalom
Executive cyber-risk dashboards present a high-level view into the cybersecurity and risk posture of an organization. Commonly used by cybersecurity executives to get a quick window into the state of their programs or to identify problem areas that need more attention, these dashboards also are invaluable when communicating the state of cybersecurity initiatives to non-technical audiences such as the C-suite, boards, and other executive leadership.
Watch this webinar as we welcome Pez Nikpour and Adrian Hoffman of Slalom Consulting to discuss how they use Brinqa to leverage customers' existing cybersecurity controls monitoring programs and create an Executive Cyber Risk Dashboard that clearly and concisely communicates cybersecurity and risk posture to executives and cybersecurity leadership in large enterprises.
Highlights
Key business drivers.
Continuous monitoring, continuous remediation.
Transformation process.
Security controls monitoring.
Related resources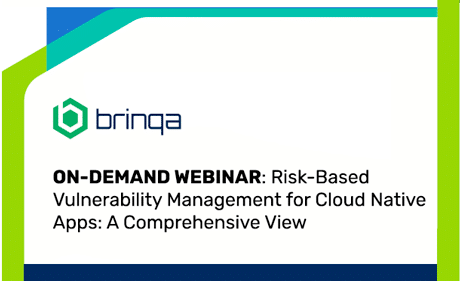 Risk-Based Vulnerability Management for Cloud Native Apps: A Comprehensive View
Learn More