Brinqa Expands Leadership Team to Support Accelerating Growth
Feb 15, 2023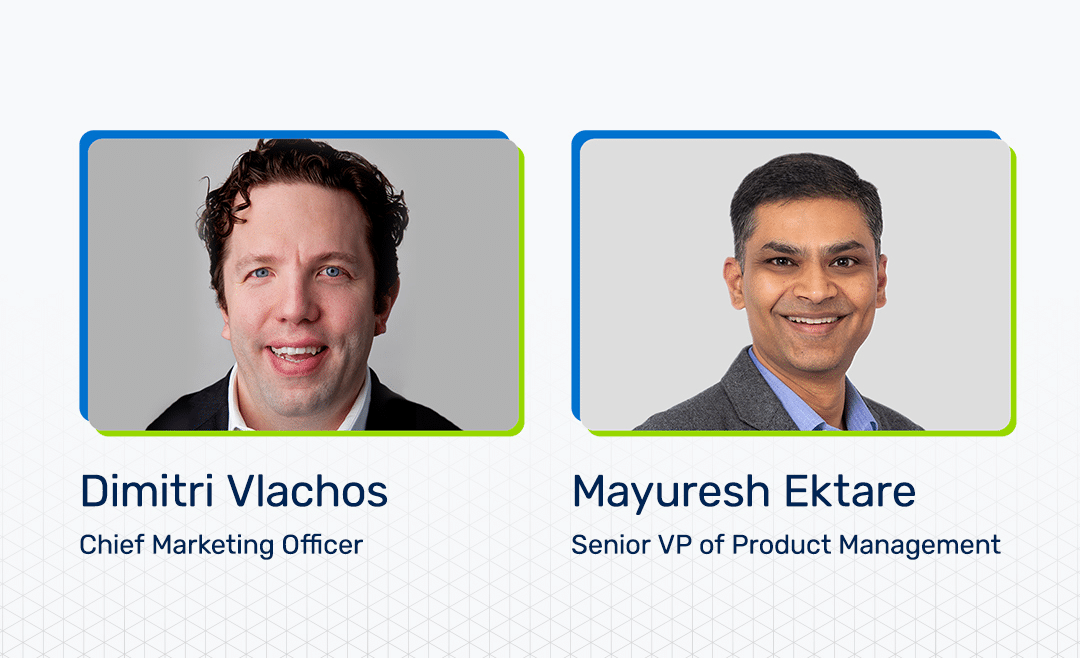 Cyber risk management innovator welcomes Mayuresh Ektare and Dimitri Vlachos
AUSTIN, Texas — Feb. 15, 2023 — Brinqa™, a leader in cyber risk management, today announced two new appointments to its leadership team: Mayuresh Ektare as senior vice president of product management and Dimitri Vlachos as chief marketing officer. Between them, they have decades of experience leading successful, high-performing teams in cybersecurity. 
"We are thrilled to welcome Mayuresh and Dimitri to our team," said Amad Fida, CEO and founder of Brinqa. "These leaders have unmatched experience delivering proven results at preeminent organizations and are already making a significant impact at Brinqa. They share our vision for a unified approach to cyber risk management that changes how organizations manage vulnerabilities across their traditional infrastructure, application, and cloud security programs. They are tremendous additions to Brinqa."
With a resumé spanning 23 years at companies such as Trend Micro, Aerohive Networks, Zingbox, Inc., and Palo Alto Networks, Ektare has demonstrated proven expertise in bringing industry-disrupting enterprise solutions to market. Leading the product team as SVP of product management, Ektare steers Brinqa's product roadmap to continue meeting customer demand amidst a dynamic threat landscape. 
"Brinqa is transforming how we think about cybersecurity in the modern workplace, which is why I was eager to join the team," said Ektare. "Our platform's ability to combine advanced visibility into the attack surface with deep business context is unmatched in the industry. I'm focused on working with customers and our engineering team to empower security leaders to communicate cyber risk across their businesses and target the right threats with precision."
Vlachos joins Brinqa with more than 20 years in marketing leadership roles at companies including Riverbed Technology, Proofpoint, and Devo. As CMO of Devo, he built the company's brand and marketing organization from scratch, helped create more than $2B in market valuation, and established Devo as a leader in the cloud-native logging space. He also serves as a board advisor to CYTRIO and Rebel Data. His diverse background gives him unique insight into customer and market needs and how to meet them. As CMO, he leads a team focused on expanding Brinqa product adoption and brand awareness by executing creative, innovative campaigns and related marketing programs. 
"My team and I are committed to amplifying Brinqa's pioneering voice in the vulnerability management market," said Vlachos. "Brinqa has a proven track record of helping security teams prioritize and manage the avalanche of vulnerabilities coming from an explosion of security tools across the attack surface. I am excited to join Briqna at a pivotal time for the company and the market."
Ektare and Vlachos join recent leadership team additions Brian Pokaski, senior vice president of sales, and Ron Dovich, senior vice president of engineering. Since joining Brinqa in September 2021 and February 2022, respectively, Prokaski and Dovich have guided their teams to produce outstanding results that support the company's ongoing success. 
Dovich has 37 years of experience, including the United States Air Force, AlterPoint, AlienVault, and AT&T. He also co-founded fintech startup Noesis. His expertise includes delivering value to organizations through innovative technology development, headcount growth, and operations management.
In his 24-year career, Prokaski has built an impressive resumé that includes Solarwinds, Planview, Embarcadero Technologies, and VMware. He leads a team of sales and customer success professionals singularly focused on driving product adoption and sustained revenue growth.
To learn more about Brinqa's leadership team, visit https://www.brinqa.com/leadership/.
ABOUT BRINQA
Brinqa is the only company that orchestrates the entire cyber risk lifecycle — understanding the attack surface, prioritizing vulnerabilities, automating remediation, and continuously monitoring cyber hygiene — across all security tools and programs. Brinqa Attack Surface Intelligence Platform is the source of truth for cyber risk. It empowers organizations to elevate the security conversation, hold risk owners accountable, identify security control coverage gaps, and manage and track all vulnerabilities in a single platform. Based in Austin, Texas, Brinqa is backed by Insight Partners. Learn more at www.brinqa.com.
Contacts
Kevin Flanagan
Brinqa
+781-281-8092
kevin.flanagan@brinqa.com 
Sara Beth Fahey
Matter on behalf of Brinqa
+631-235-9900
sfahey@matternow.com
Related resources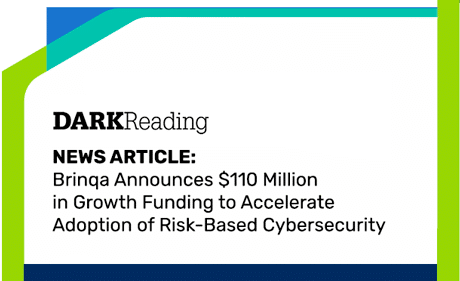 Brinqa Announces $110 Million in Growth Funding to Accelerate Adoption of Risk-Based Cybersecurity
Learn More