Customer Story On-Demand Webinar
Asurion's Approach to Vulnerability Risk Management
Recently, Brinqa client Asurion, the world's leading tech care company, shared the stage with Black Hat for a live panel to share insights on how they got off the hamster wheel and put security, IT and development on the same path to reduce the risks that pose a real threat to the business.
Asurion's vulnerability management program was stuck in an endless loop of:
❌ spreadsheets
❌ Power BI
❌ unaddressed cyber risk
❌ frustrated team members
When it became clear that the firehose of vulnerabilities coming from applications, cloud and traditional infrastructure was never going to slow down, they reached their tipping point.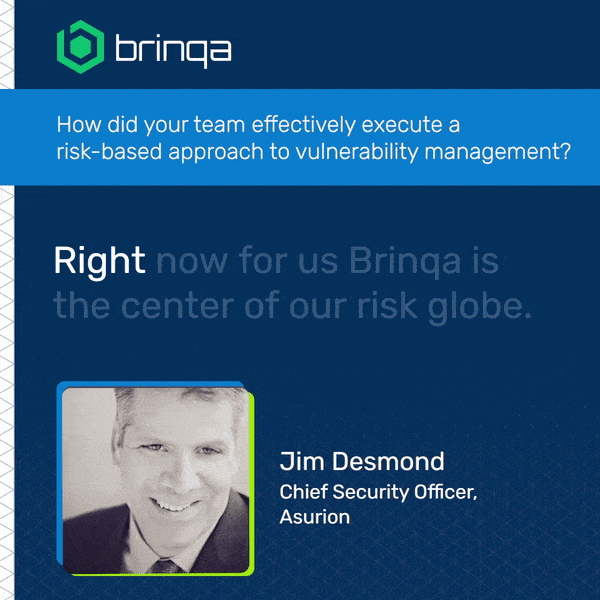 You can watch the full recording below, where they discuss how they developed and implemented a risk-based approach to vulnerability management that led to an 90% reduction in critical vulnerabilities.
Don't have time to watch the entire recording? Scroll below to hear two quick takeaways from Jim and Ian.
Transform Your Approach to Vulnerability Management
Experience the power of Brinqa through a demonstration and discover unparalleled risk visibility, prioritization and improved security posture within minutes.
Request a Demo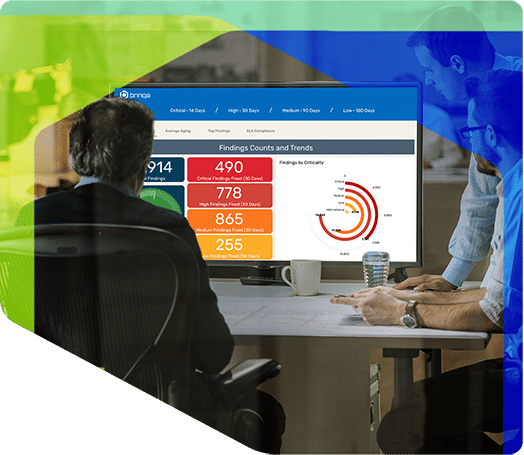 Managing Cyber Risk for Industry Leaders Worldwide